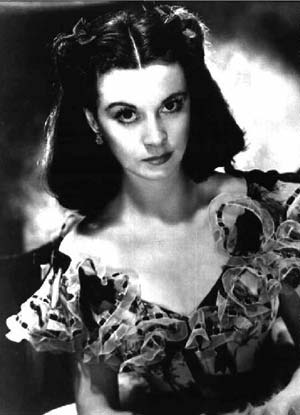 Gliteratti meets paparazzi in this native New Yorker's online foray into entertainment whosits and whatnots. Vera claims "everything on (this) site is pure gossip," and gossip coming from sources all over the world – whether it be a photo of Katie Holmes shopping in England, Scarlett O'Hara's fashion spread in a French magazine, or Angelina Jolie on the set of her new movie in Africa. Can't get enough of snapshots of celebrities or how to copy their fashion styles? Then this site is a reasonably decent one to start your own tour of Hollywood.
Visual Aesthetics – 6
So your main interest would probably be the celebrity photos, but the glaring ads and pop-ups that take half the space distract the focus on the current posts. There's so much going on in each page – the regular poll, the links, and the ads formatted to look like posts themselves that you also run the risk of missing the site map, the archives and the links. All of which of course is what the buzz is all about. However, the pink and red theme coupled with the graphic illustration of women gives it that light-hearted appeal and sets off the photos well enough.
User Friendliness – 7
Aside from the archives, the current calendar month gives you an easy, clickable reference of the top photos and stories of the day. Using Gravatar, you can even attach a picture next to your comment and in the process see more photos of the celebrities. Sometimes though, the links found on the bottom of the posts seem to just lead to the same page, so that the "Search for a Celebrity" button can be a better tool to find more photos or posts on the celebrities.
Reading Enjoyment – 4
Not a lot of reading, but more of looking at pictures. The sparse comments come with the photos themselves, so there is hardly any original input from Vera. It would have gone well with the title of her site had she added her own witty line or two about the photos. But then again they say a picture is worth a thousand words.
Useful Info – 5
There's just a multitude of sites devoted to celebrity sightings and pictures that this does not really offer anything new or out of the ordinary. If you want more links to her sources of these pictures though then this site can offer you that.
Overall Experience – 6
It's a celebrity photo magazine on the Web, produced from a cyber community of sources – nothing more, nothing less. What's promising to note though would be the new additions Vera has hinted on. Hopefully too, she would veer away from the usual format of celebrity sites and add more individual pizzazz to hers.
[tags]celebrities, celebrity gossip, angelina jolie, scarlett o'hara,paparazzi,katie holmes,hollywood[/tags]